Trojan Families, Meet your new sidekick. The Infinite Campus Parent Portal allows families to monitor student's grades, attendance, and upcoming or missing assignments. If you don't currently have acces to Infinite Campus, or if you need your password reset, please complete this form:
https://forms.gle/HQLjzPLyubJuD7dz9
. We are happy to help and as always have a great Trojan day!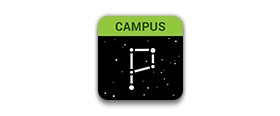 Antonito High School welding students had a great opportunity to go visit Will Hodges of Ark Welding in Salida to learn about how they can take their passion for welding and turn it into a business! We want to thank our partners at ASU with the RISE grant and Will Hodges for this experience.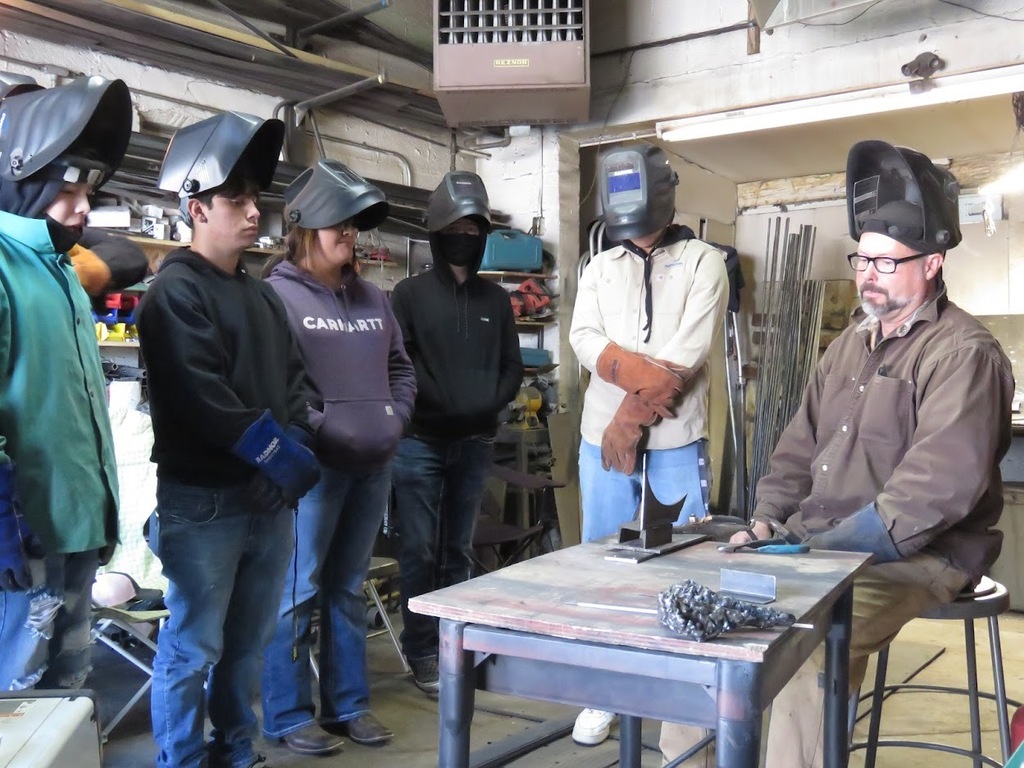 Athletic update for the week: 🤼‍♂️MS Wrestling parent meeting Feb 16th, 5:30pm. This meeting will be held in one of the classrooms in the middle school. 🏀HS Basketball regular season is coming to an end. Our final two games will be this Friday and Saturday. Friday, February 18th Antonito @ Moffat Girls start at 5pm and boys immediately after. Saturday, February 19th - Parent/Senior night Sangre de Cristo @ Antonito Girls start at 5pm and boys immediately after. Please come on out and support your Trojans for the final game of the regular season. GO TROJANS!!!

Good Evening Trojan Families, This is a reminder that Thursday - February 17th - will be an early release day for parent teacher conferences. Students will be dismissed at 2:00 pm. Conferences will be from 3:00-7:00 pm. We look forward to seeing you all that day!

Public Notice: The South Conejos School Board of Education will be conducting a Work Session on the 15th day of February 2022, at 5:30 PM.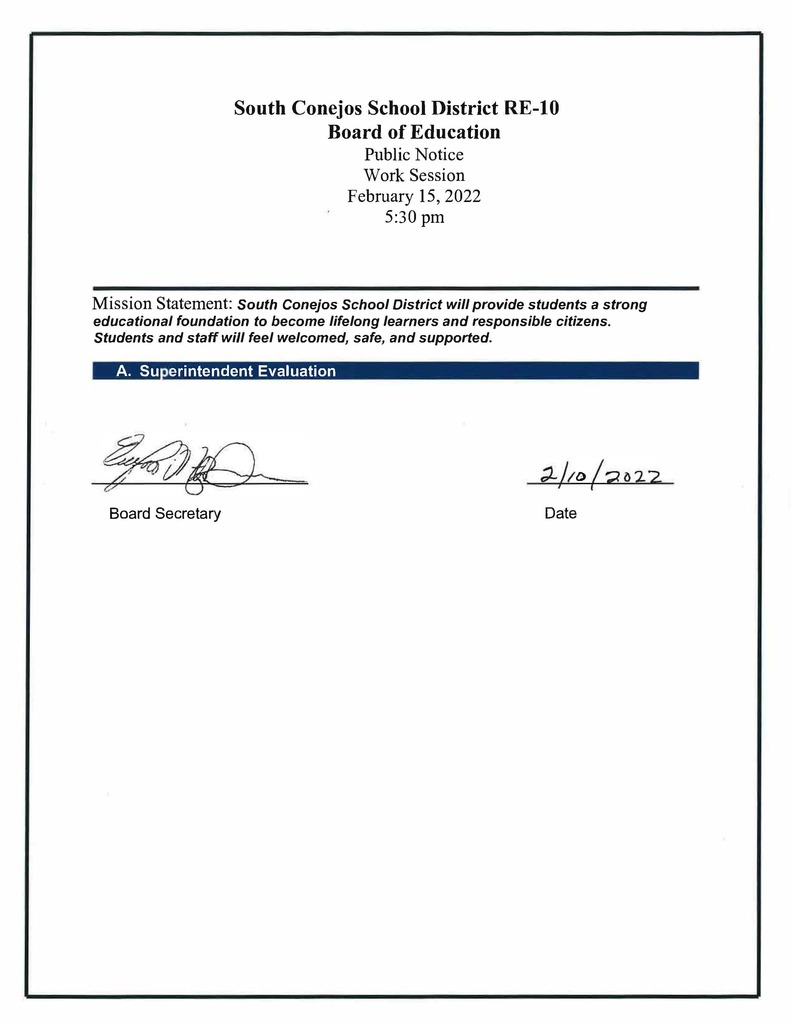 The South Conejos School Board of Education will be conducting a Regular Board Meeting on the 15th day of February 2022, at 6 PM. This meeting will be conducted virtually and open to the public via videoconferencing and teleconferencing through zoom. Join Zoom Meeting
https://us02web.zoom.us/j/83984029808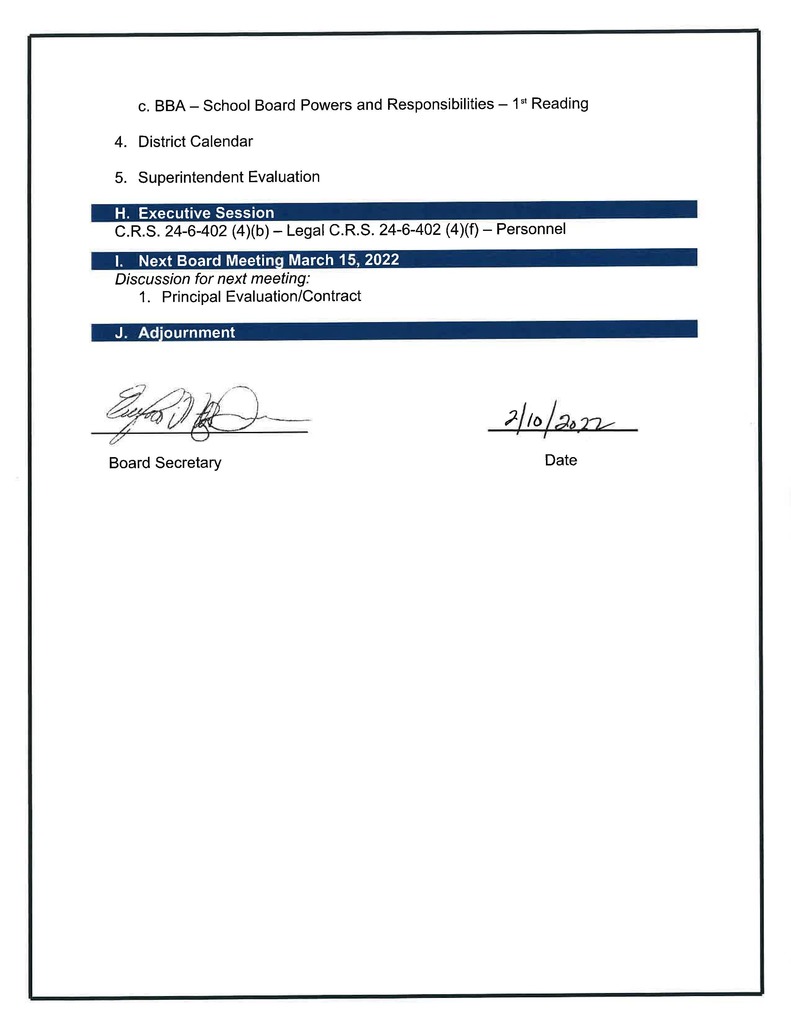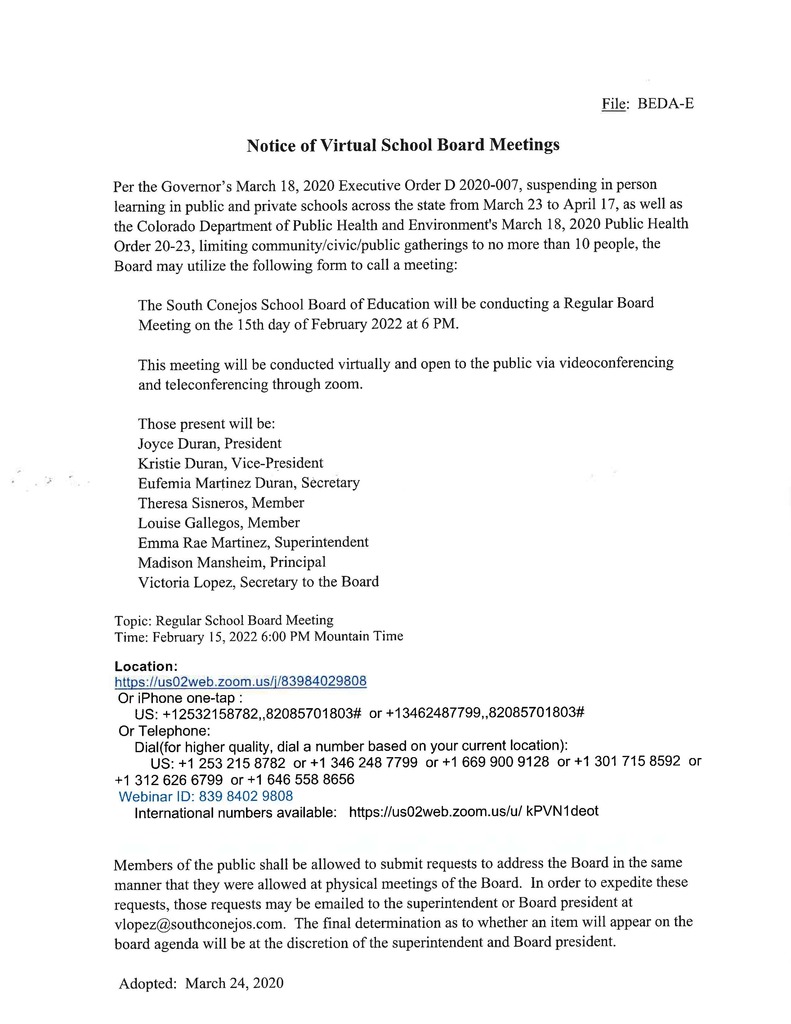 Athletic update for today: 🤼‍♂️MS Wrestling parent meeting today is cancelled. Practice will still start on Monday, Feb 14th @4:15pm. Parent meeting will now be on Wednesday, Feb 16th @5:30pm. 🏀MS Girls Basketball EoS Tournament in Center: Team-B, Friday, Feb 11th, game starts at 8am vs. Creede. Team-A, Friday, Feb 11th, game starts at 11:45am vs. Lake City. 🏀No changes for HS Basketball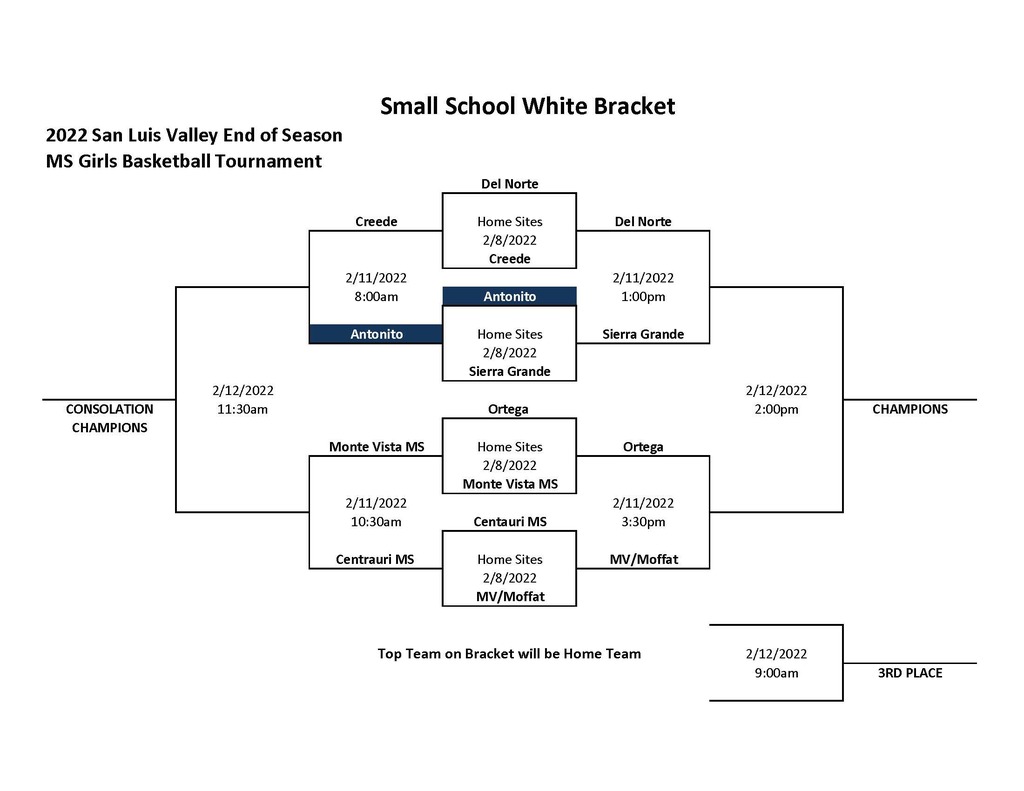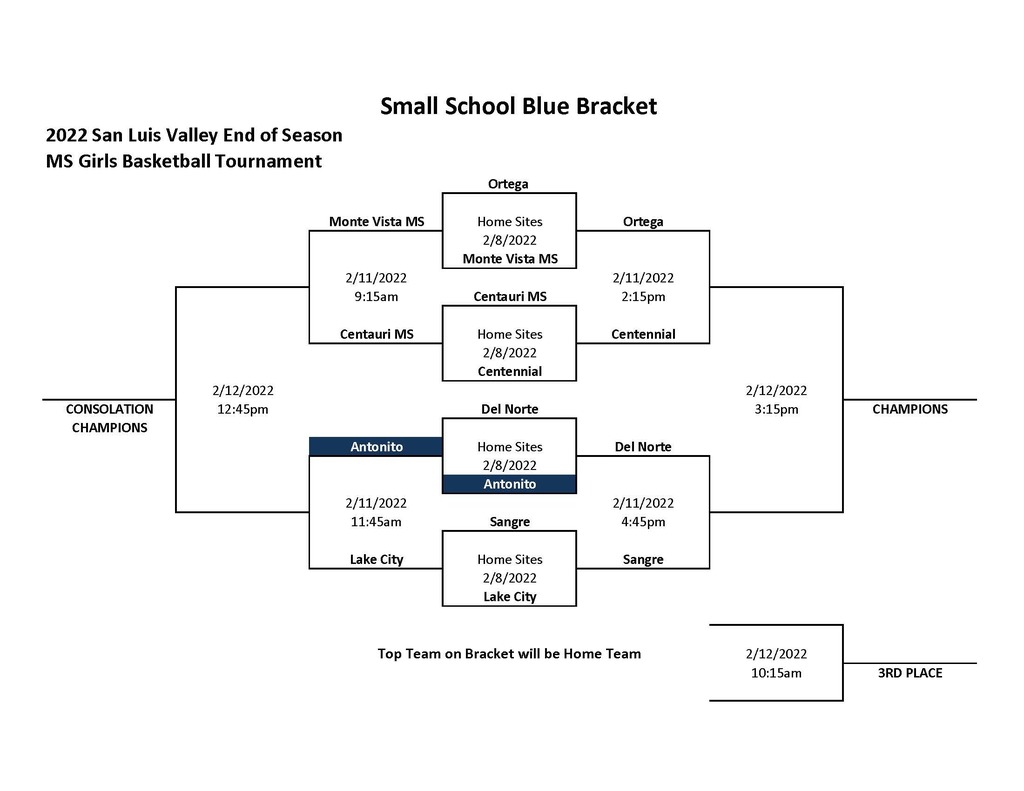 Athletic update for today: 🏀MS Girls Basketball Team-A, away game, Today, Feb 9. Do to unforeseen circumstances, game time has changed. New game time is now 4:30pm at Del Norte.

The South Conejos School District Parent Teacher Organization would like to thank all the staff, community members, parents, and students who have supported our book fair. We will still be open today, Wednesday, February 9th and Thursday, February 10th. from 12 noon to 4 PM. Thanks again for your support! SCSD PTO. Have a wonderful Trojan Day.

Athletic update for the week: 🏀MS Girls Basketball End of Season Tournament Team-B, Home game, Wednesday, Feb 9, 4:30pm Sierra Grande @ Antonito Team-A, Away game, Wednesday, Feb 9, 5:30pm Antonito @ Del Norte Both teams will be playing in Center on Feb 11 & 12. Times TBD based off of results from Wednesday games. 🤼‍♂️MS Wrestling parent meeting Feb 10th, 5:30pm. Season starts Monday, Feb 14th. 🏀HS Basketball Double Header at Primero High School Saturday, Feb 12 Girls - 10:30 Antonito vs. Primero Boys - 12:00 Antonito vs. Primero Girls - 1:30 Antonito vs. South Baca Boys - 3:00 Antonito vs. South Baca GO TROJANS!!!

Athletic update: 🏀HS Basketball: Lake City @ Antonito game time has changed to 5pm. Girls game will start at 5pm and boys immediately after. We do not have enough officials here in the San Luis Valley so if this is something you would like to do, please call the AD at 376-7008.

Good Evening Trojan Families, We will have a 2-hour delayed start tomorrow morning due to poor road conditions and low visibility. Busses will depart the school at 8:40. Students can be dropped off at the school between 9:30-10:00. Trojan families please drive safely tomorrow and stay warm through this chilly night.

South Conejos Schools will be dismissed today at 3:00 due to the weather. Buses will run their routes at 3:00 , please expect delays because of the snow. The basketball game with Monte Vista today has also been cancelled.

Athletic update for the rest of the week: 🏀MS Girls Basketball Weather permitting Feb 2 @4:30pm Monte Vista @ Antonito 🏀MS Girls Basketball Feb 3 @4:30pm Antonito @ Sierra Grande 🏀HS Basketball - Boys team only Feb 4 @5pm Antonito @ Creede 🏀HS Basketball Feb 5 @3pm Lake City @ Antonito Girls game at 3pm and boys at 4:30pm Note: This games start time was moved from 5pm to 3pm so Lake City can get back home at a decent hour. GO TROJANS!!!

Pee Wee Wrestling Registration will be January 31st from 6:30-7:30 in the auxiliary gym!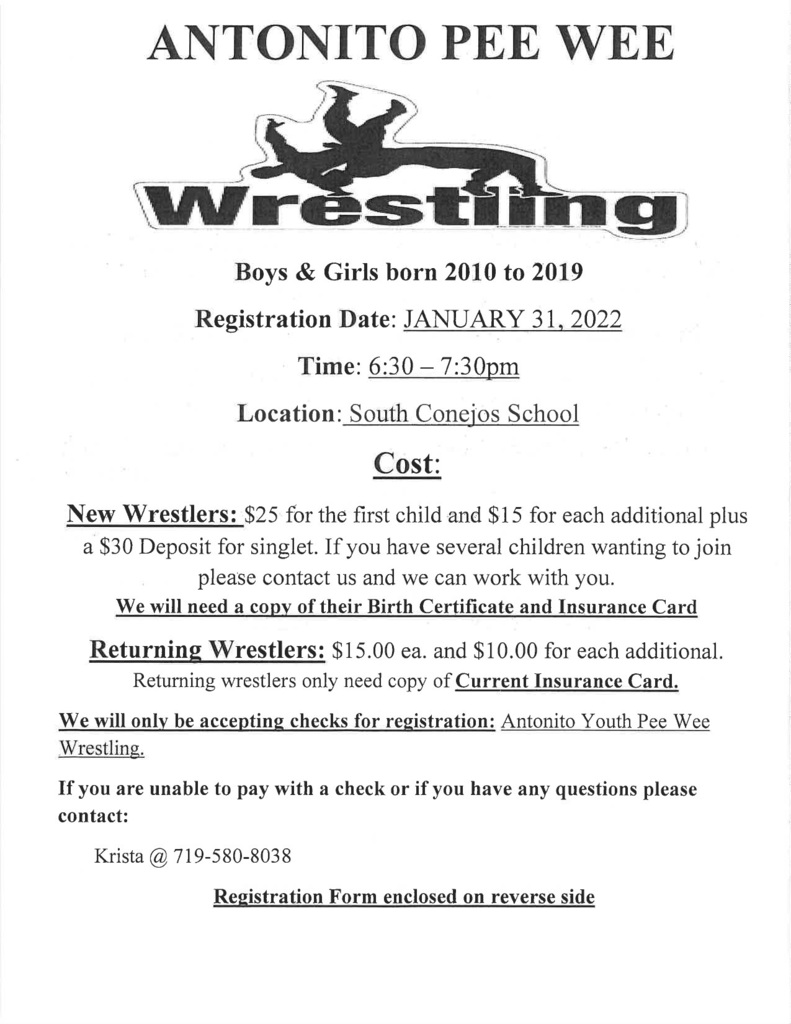 Good afternoon Trojan families. Here is an athletic update for the rest of the week: 🏀MS Girls Basketball Jan 27 @4:30pm Creede @ Antonito 🏀HS Basketball Jan 28 @5pm Antonito @ Sierra Grande Boys game will start around 6:30pm 🏀HS Basketball Jan 29 @3pm Antonito @ Cotopaxi Boys game will start around 4:30pm 🤼‍♂️HS Wrestling Jan 29 Butch Melton Tournament in Ignacio GO TROJANS!!!

Dear Parents and Guardians, I am excited to share that South Conejos School District is enrolled in Colorado Department of Public Health and Environment's free, voluntary, and statewide COVID-19 school testing program for the 2021-22 school year. This is a critical step to keeping our students and teachers healthy and allowing us to continue in-person learning. The safety of our students and educators is our top priority. All students under 18 must obtain parental/guardian consent to participate in this voluntary program. Through Epidemiology and Laboratory Capacity (ELC) Reopening Schools award funds, students are eligible to receive an incentive, regardless of their current vaccination status. A participating student will receive $25 for the first COVID-19 test administered to them through this program. A student can then receive $10 for every subsequent test that is administered each week (at a maximum of one incentive allowed per week). Parents may choose to opt out of the individual student incentives. To enroll your child, please visit the portal .
https://trackbynovir.com/register
. Printed enrollment forms will also be available to you at the front office. Guadalupe Track Org Code is c0248 Antonito Middle School Track Org Code is c0250 Antonito High School is c0252 Register yourself first, as the parent (head of household), then add your children (members of your household). If you have children in more than one school, please use the appropriate code. The COVID-19 testing program is available to all students and staff, regardless of vaccination status or presence of symptoms. School testing will be implemented with the help of a state contractor. I've linked additional materials for your consideration, including: Facts on the program with additional information. FAQ to answer any questions or concerns you may have. For additional questions or concerns, please don't hesitate to contact: School Nurse at 719-376-7009 or
stephanie@southconejos.com
or either one of the Covid Coordinators at 719-376-7018 or
gvigil@southconejos.com
or
lsandoval@southconejos.com
Thank you for helping keep our kids and teachers safe. Sincerely, Stephanie Kreps South Conejos School District Nurse
NWEA Make-Up Testing will take place Tuesday, Wednesday, and Thursday of this week (January 25-27). Notices will be going home with students that need to do make-ups. Please have your students rested and on-time to school for testing this week. Our first testing session begins at 8:15 each morning in the library.

Free at Home Rapid Covid tests Since the beginning of the pandemic, we have learned how important it is to layer strategies to protect ourselves and our loved ones from COVID-19. Using multiple prevention strategies is especially important to stop contagious variants of COVID-19-- like omicron that is now circulating in Colorado. CDPHE is providing free over-the-counter tests for parents, guardians, and caregivers to administer to school-aged children at-home. The at-home testing program complements other tools in CDPHE's COVID-19 toolbox, including in-school screening testing, free community testing sites, and other point-of-care testing programs. These programs help ensure Coloradans have access to multiple free COVID-19 testing options. Through ongoing testing, Coloradans can help slow the spread of COVID-19. About the program Colorado is distributing free rapid COVID-19 over-the-counter (OTC) tests directly to resident's homes. The program uses rapid antigen tests that show results within 15 minutes. This program has been specifically designed to provide parents, guardians, and caregivers some peace of mind by making it easy to test their children and help keep schools open. Can I get free tests if I am not a parent, guardian, or caregiver? Yes. If you are not a parent, guardian, or caregiver, you may also use this program. All Coloradans can sign up for the Rapid At-Home COVID-19 testing program. There currently is unprecedented national demand for rapid tests, and we are proud to be the first state in the nation to provide these tests for free to Coloradans. Because of the increased demand it may take 2 weeks to get your order. How it works Step 1 Order tests, free of charge, to be shipped directly to your home at
https://covidathometesting.colorado.gov/
Step 2 You will receive a confirmation email from CDPHE that your order has been placed. You will receive a second email from Amazon with tracking information once your order has shipped. Step 3 When you are ready to test, follow the instructions included in the test kit. Step 4 Once you have your test results, please follow these instructions on how to interpret and report your results.

COVID-19 Info and Testing: If you have questions about quarantines, possible COVID-19 symptoms, or would like to get your student tested please call us at 719.376.7018. Testing is available at the following times: Monday: 8:00 am -10:00 am Tuesday: 1:00 pm-4:00 pm Wednesday: 8:00 am - 2:00 pm Thursday: 9:00 am - 1:00 pm Friday: 8:00 am - 10:00 am