Good Evening Trojan Families, Our first days of school are quickly approaching and we can't wait to see everyone again! Middle school and high school students begin classes August 11th. Elementary students begin classes August 16th. Elementary registration will be August 3rd and 4th from 9:00 am to 4:00 pm. Middle school and high school registration will be August 9th and 10th from 9:00 am to 4:00 pm. All registration can be completed online ahead of time by going to
www.southconejos.com
and clicking the K-12 Registration link under the PARENTS tab on the main menu. The link to register is here:
https://www.southconejos.com/page/k-12-registration
. This registration only has to be completed once per household. If you have one student, please skip the additional student pages. If you are registering more than one student, please add each student's information in the single registration. Middle school and high school students will still need to come to the school on the 9th or 10th to pick up schedules and lockers. Please watch our website for additional information on vaccine clinics, open house, and reopening procedures.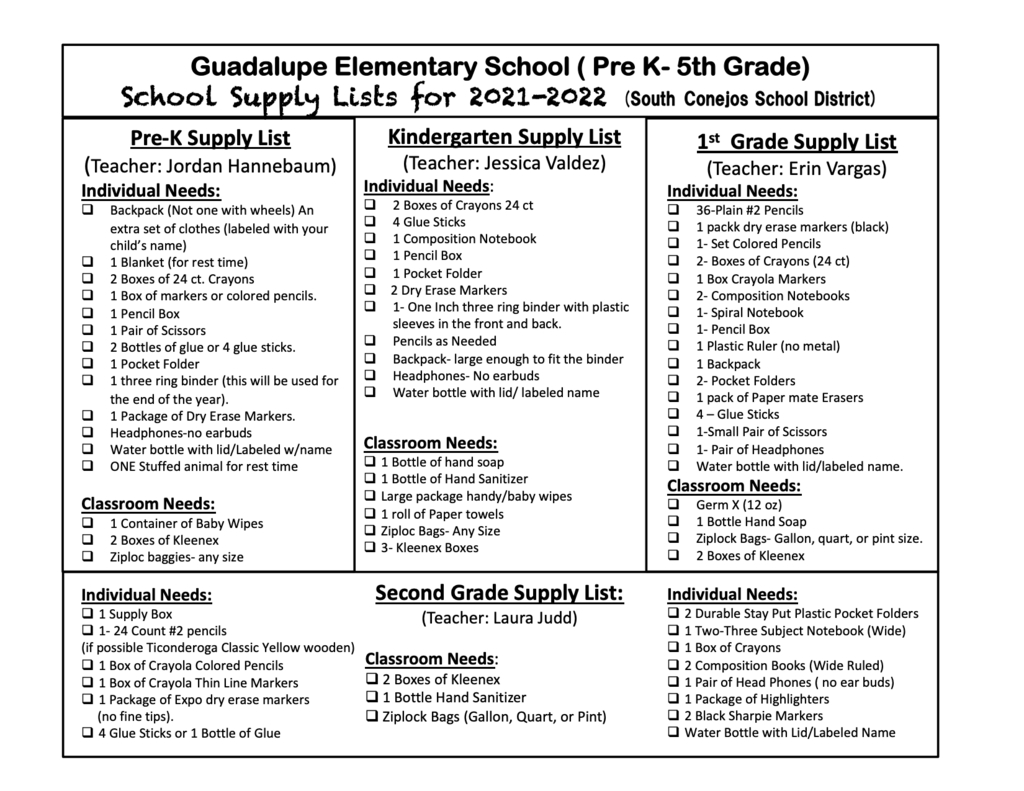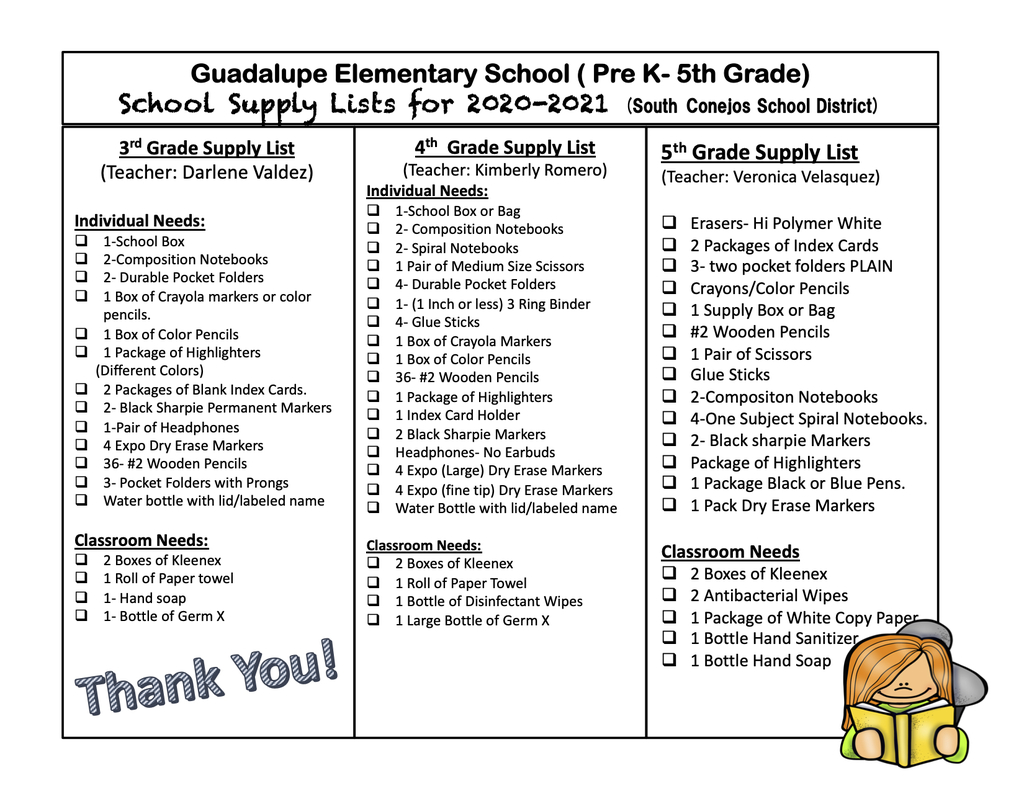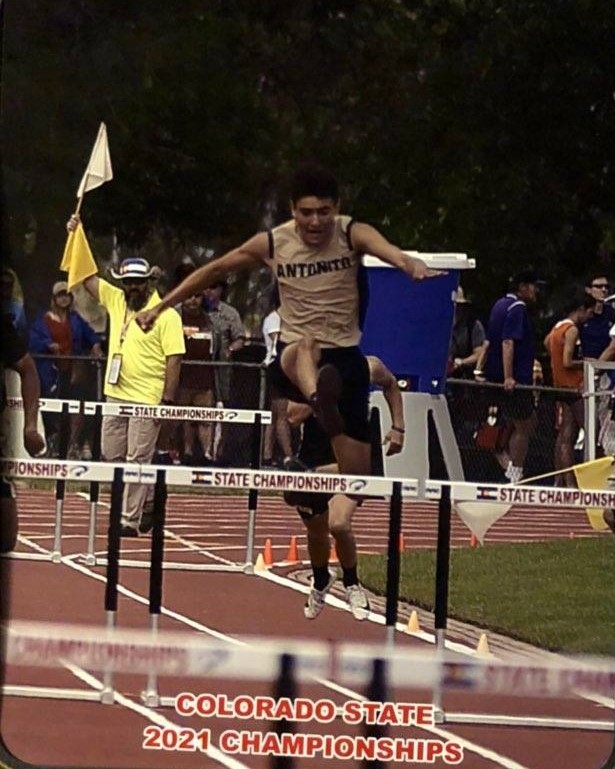 Public Notice: The South Conejos School Board of Education will be conducting a Work Session on the 19th of July, at 1 PM.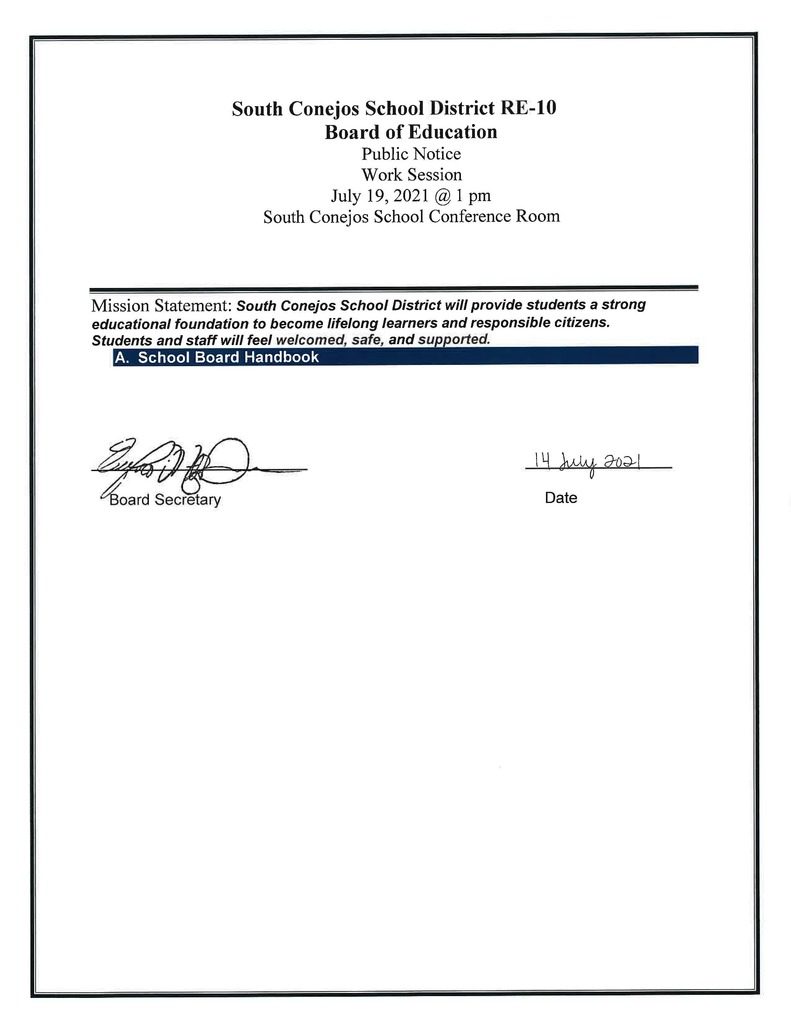 Conejos County Department of Social Services will have a school supply giveaway on August 6th from 1:30 pm to 4:30 pm at the Conejos Parish Hall.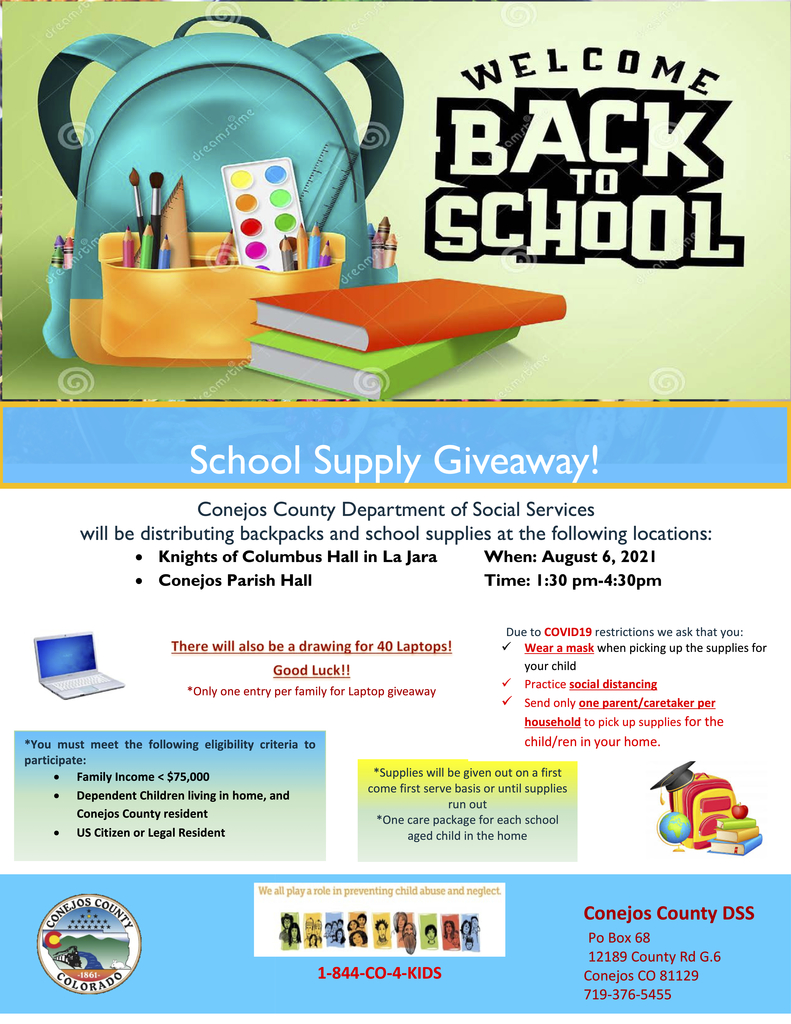 Please join us today for the welcome home parade for Josh Duran, state track champion and the track team for a great year. We expect them to arrive in town at about 6pm and will drive down Main Street. Hope to see you there.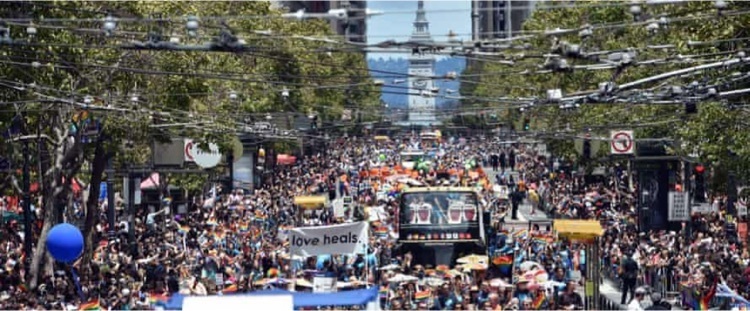 Good evening Trojans! We'd like to congratulate our recent graduate Josh Duran on his performance at State. Triple Jump he took fourth. High jump he took third. He is the state champion in the 300 meter hurdles! Yay! Go Josh! Thank you to all his fans and supporters!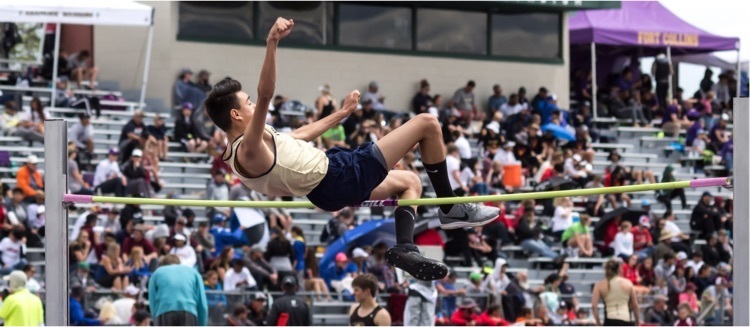 Good Afternoon Trojan Fans! Please join us at 2:00 pm today in the school parking lot to send off our State Track Qualifier, Josh Duran! We wish him the best of luck!

Food Box Giveaway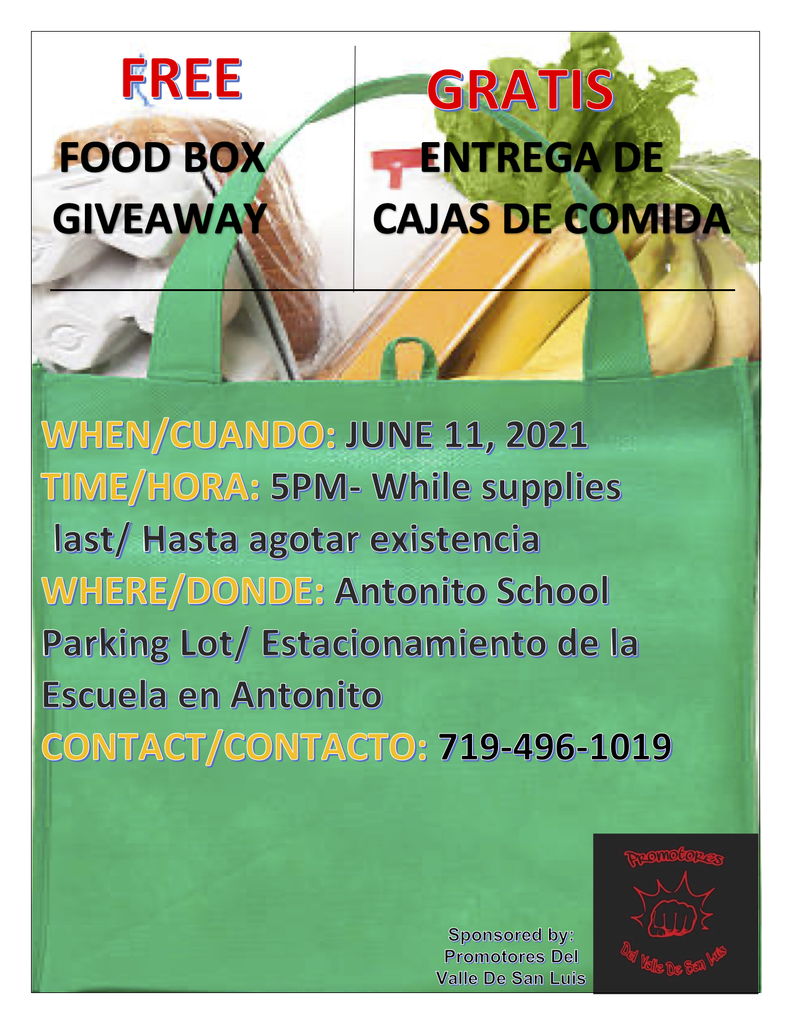 School board work session has ended early. Regular school board meeting will begin at 6:30. Zoom information is available on both our website and Facebook page.

Good Evening Trojan Families, South Conejos is participating in the Summer Food Service Program! Breakfast & lunch will be available for the community at the school. Breakfast will be served from 7:30 to 9:00. Lunch will be served from 11:00 to 12:30. Meals are free for any child under the age of 18. Adults meals are $3.00.

Vaccine Clinic in La Jara on June 9th from 11 am to 7 pm.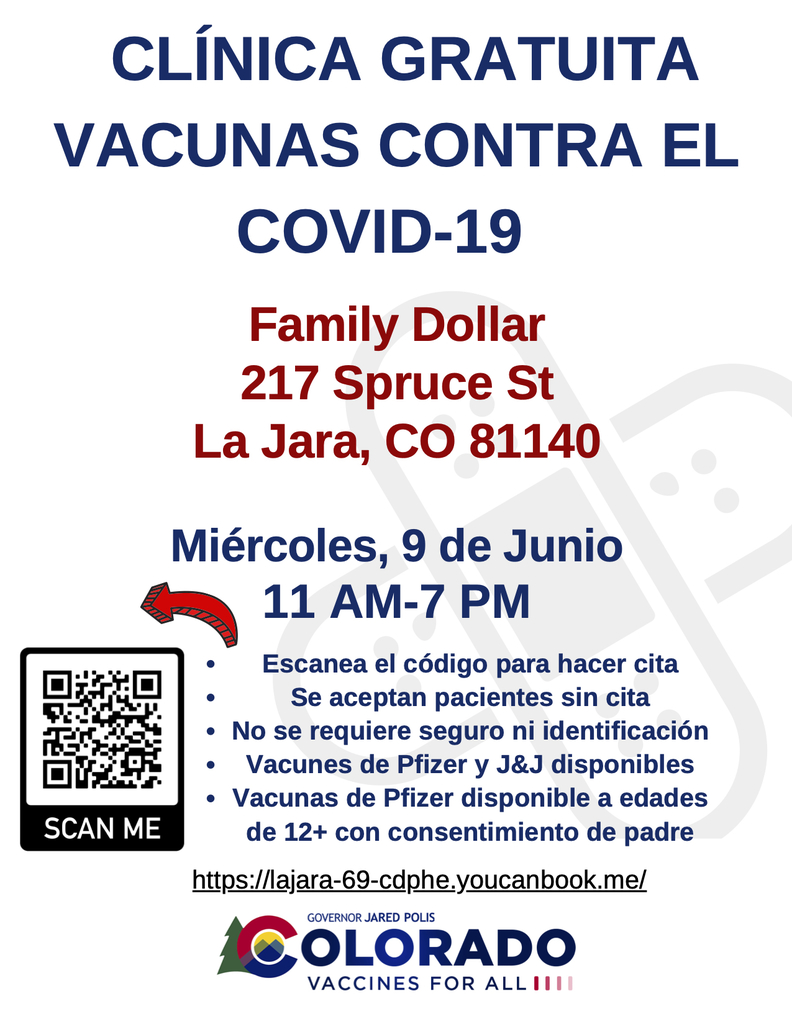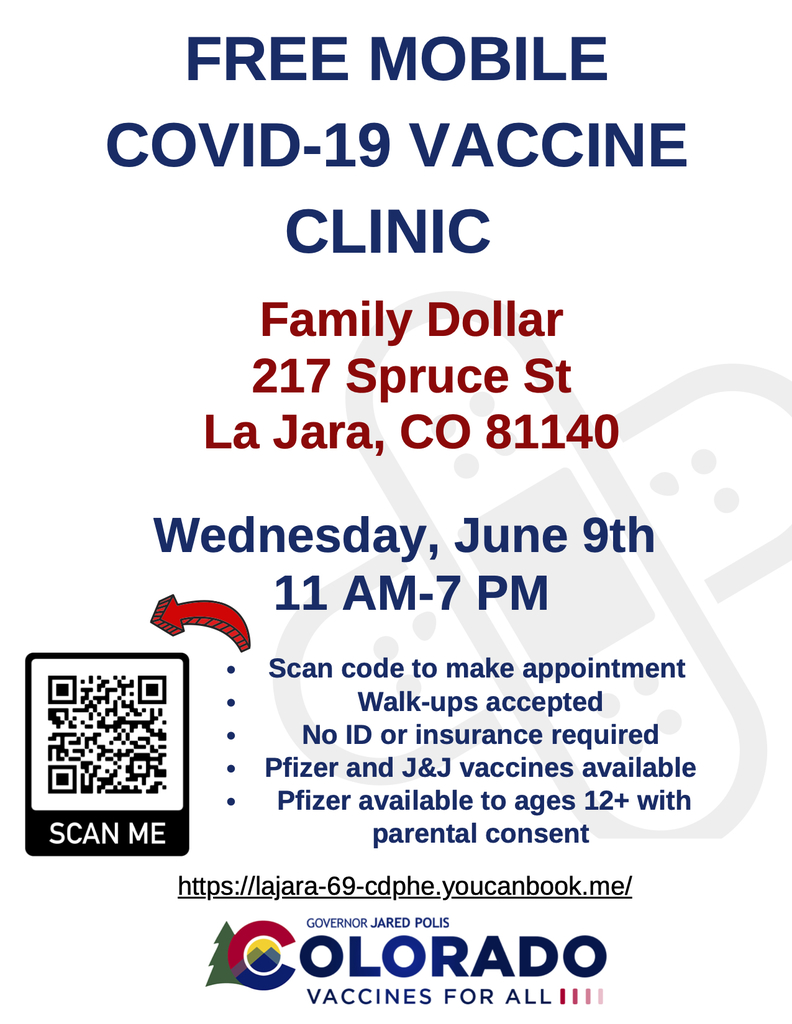 The South Conejos School Board of Education will be conducting a Regular Board Meeting on the 8th day of June 2021 at 7 PM. This meeting will be conducted in-person and open to the public via videoconferencing and teleconferencing through zoom. Join Zoom Meeting
https://us02web.zoom.us/j/82085701803
Meeting ID: 820 8570 1803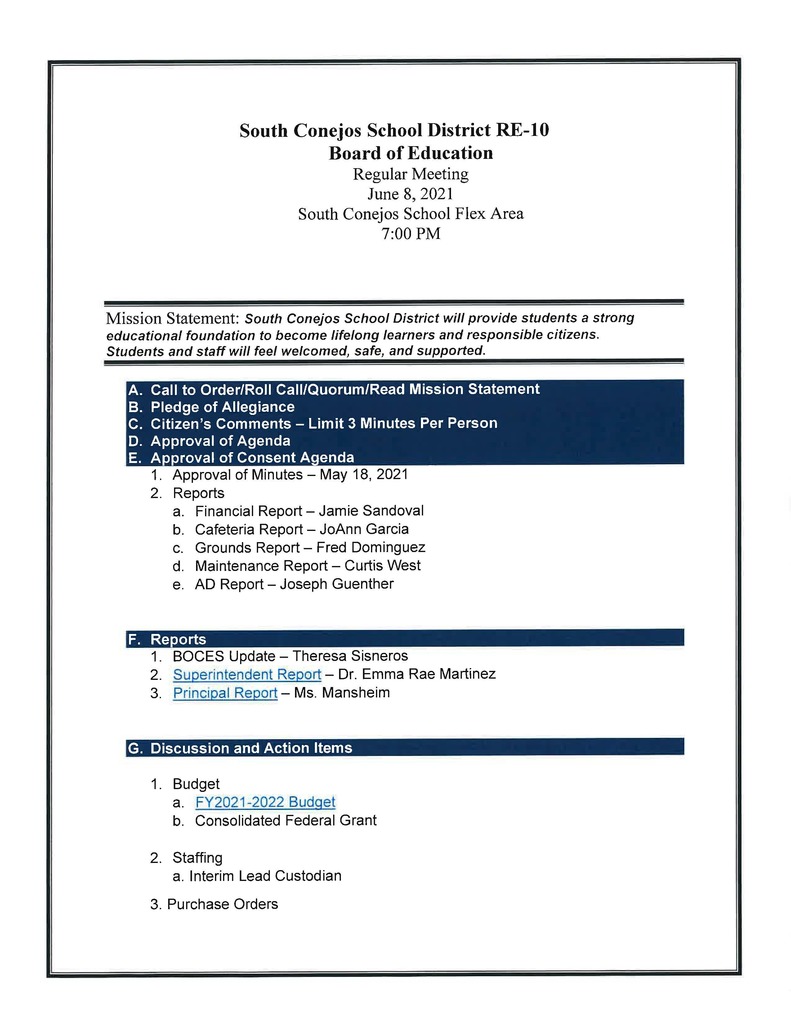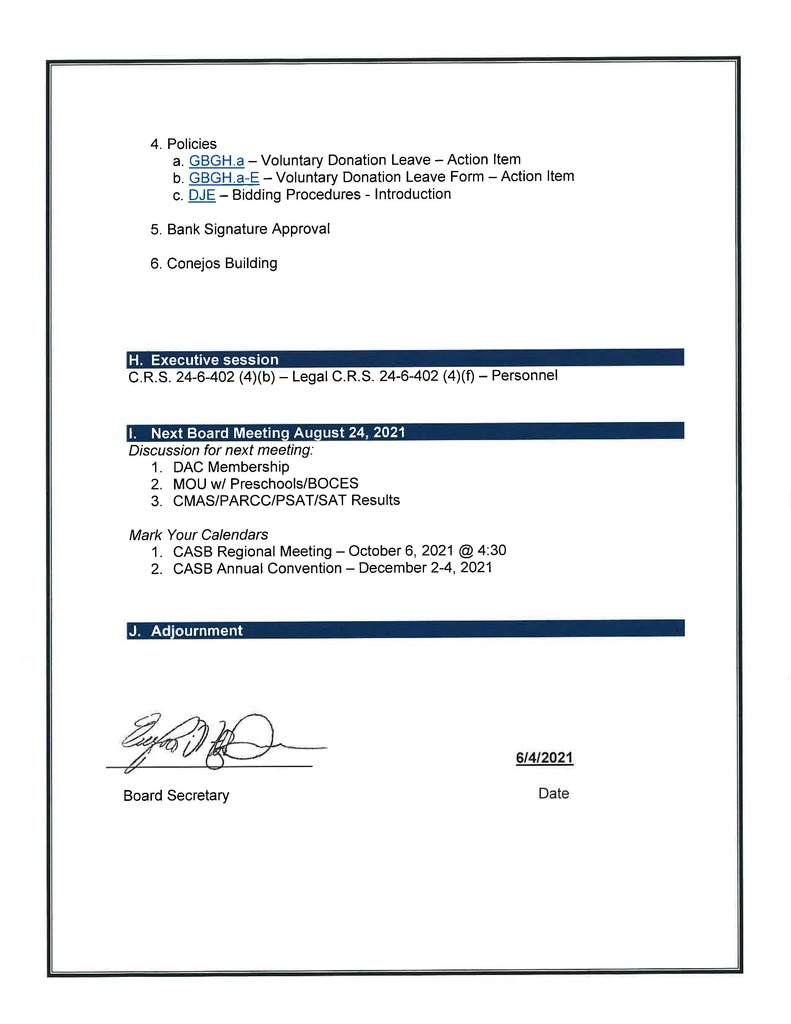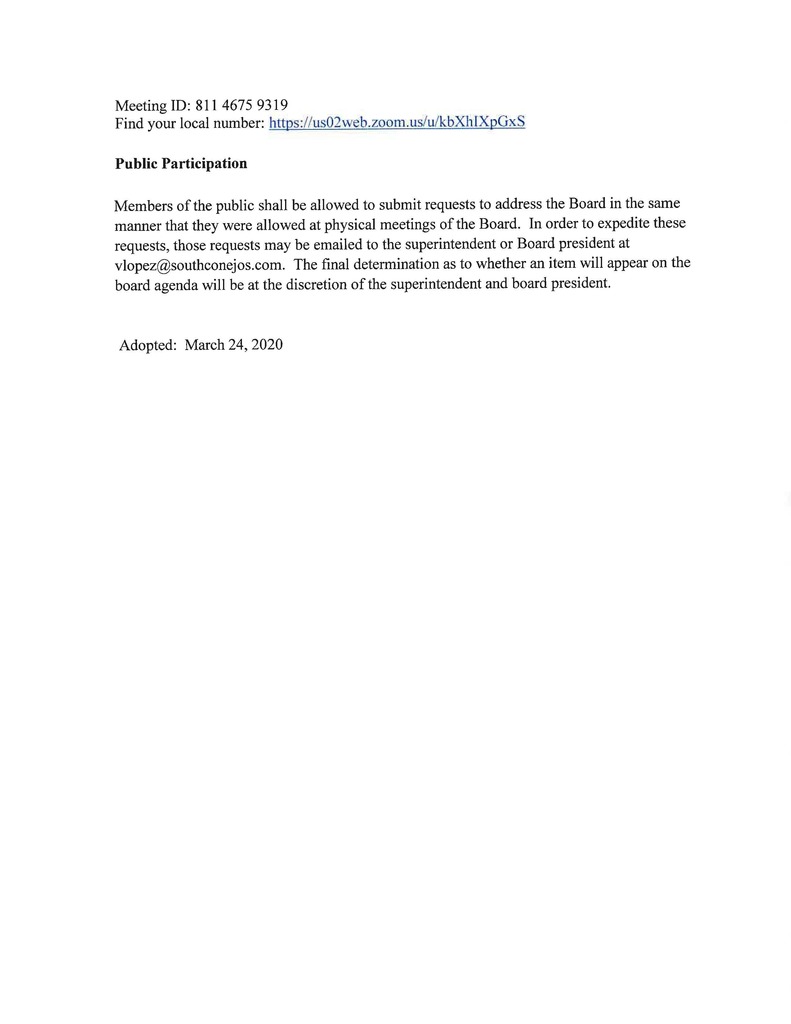 Public Notice: The South Conejos School Board of Education will be conducting a Work Session on the 8th day of June 2021 at 5 PM.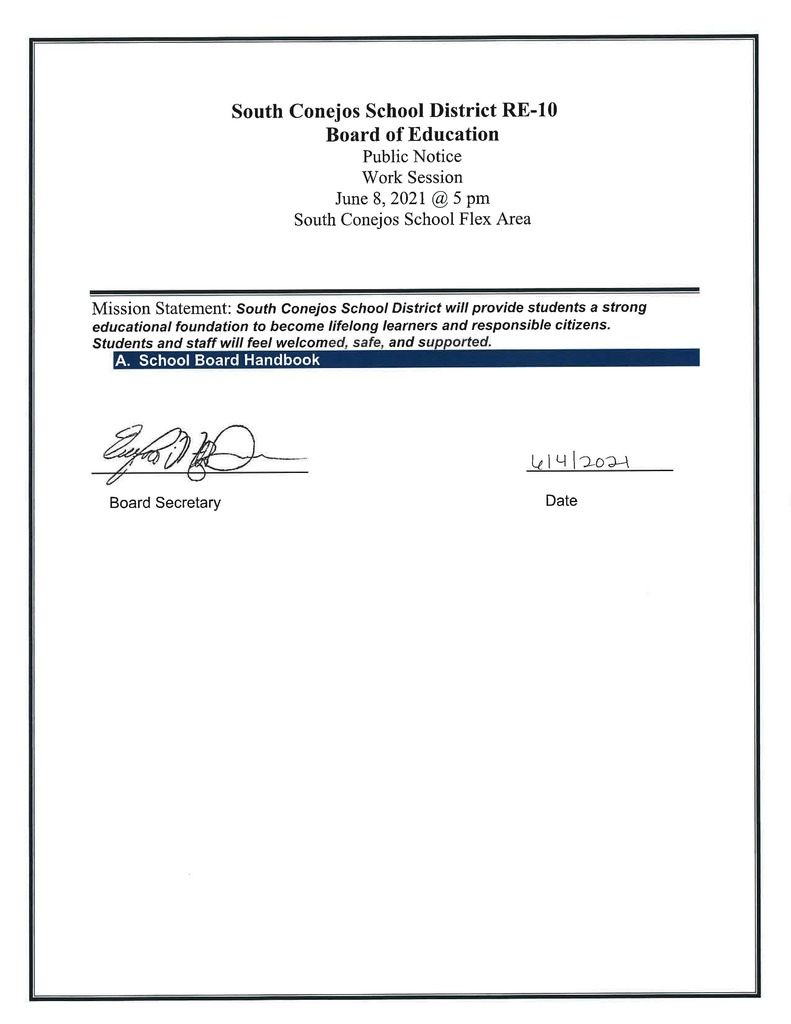 Free COVID-19 Testing at Antonito Town Hall on June 4th & June 18th from 11:00 am to 1:30 pm.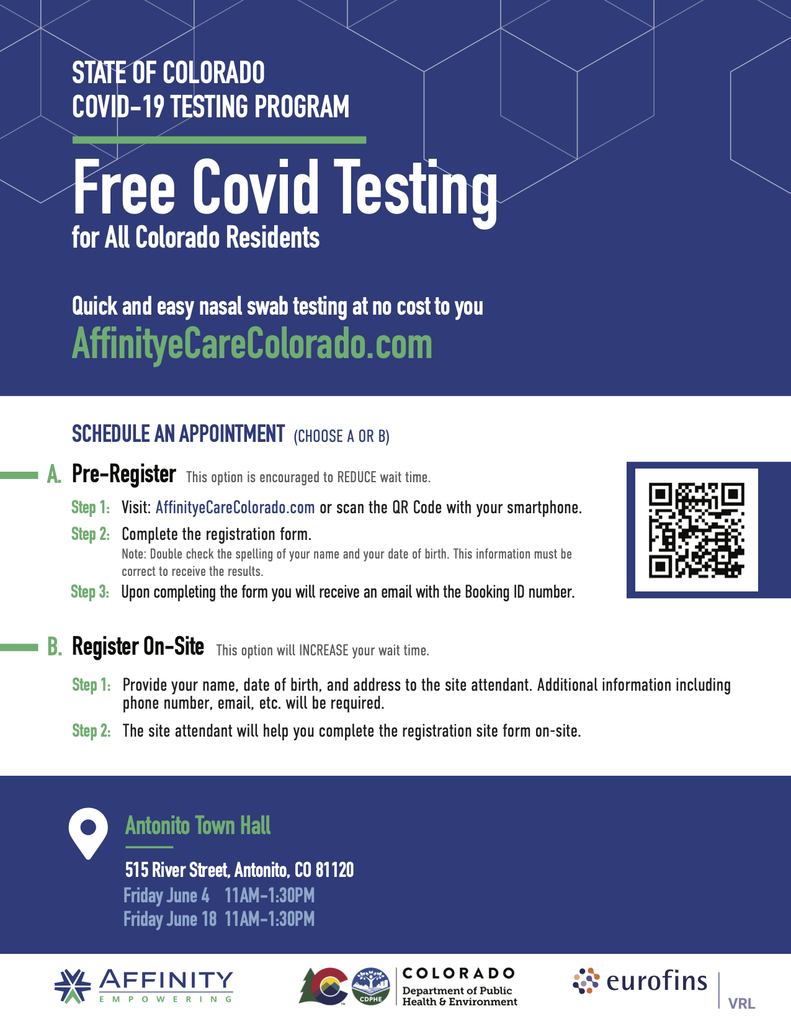 South Conejos administration and staff would like to express our gratitude to the SCSD Board of Education for their support of a successful academic year and the recent salary increase for all employees.

There is only one more day until graduation! While we will only be able to host a few guests, we would like to invite everyone else to join in on our school's Facebook page to watch the event live streamed. Please join us at 6:00 pm on May 28th on Facebook Live to watch the graduation ceremony and send your well wishes to the seniors!

Good Evening Elementary Trojan Families, Grades Kindergarten through 2nd will have awards on the elementary playground from 9:00 to 10:00 on May 26th. Grades 3rd through 5th will have awards on the elementary playground from 10:00-11:00. We would like to invite 2 guests per student. We just ask all guests wear masks and physically distance.

Free Covid-19 Vaccine Clinic Boyd Park 1140 Hunt Ave Alamosa, Co 81101 On the Corner of 11th street and Hunt Ave Thursday May 20th from 1:00 to 7:00 PM Walks up Accepted No ID or insurance required Ptizer and J&J Vaccine's available Ptizer vaccine available for ages 12+ with parental consent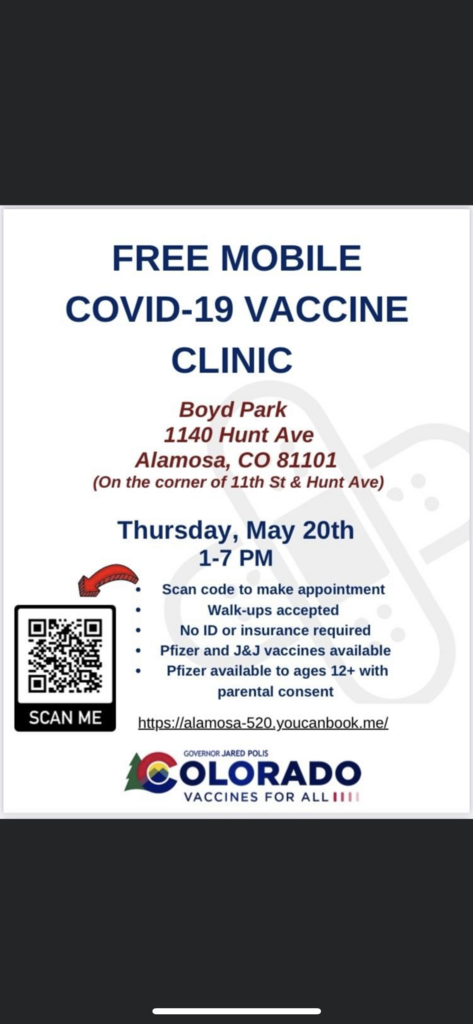 Trojan Families, Please join us for preschool and kindergarten registration and ice cream on May 20th at 3:00 pm. See our website or Facebook page for more information!