Trojan Families, we are cleaning out our Lost and Found Bin. If any of these items belong to you, or if you are missing anything and would like to take a look, please stop by the school before Fall Break begins. The remaining items will be donated and will not be here when the students return. Thank you!
Congratulations to our Lady Trojan volleyball all-conference selections!
The South Conejos School District invites all our local Veterans to be honored on Veterans Day at an assembly followed by a luncheon. Thursday November 9, 2023 10:35 AM- Assembly located at the front of the school building next to our flag. 11:00AM- Lunch located in the school cafeteria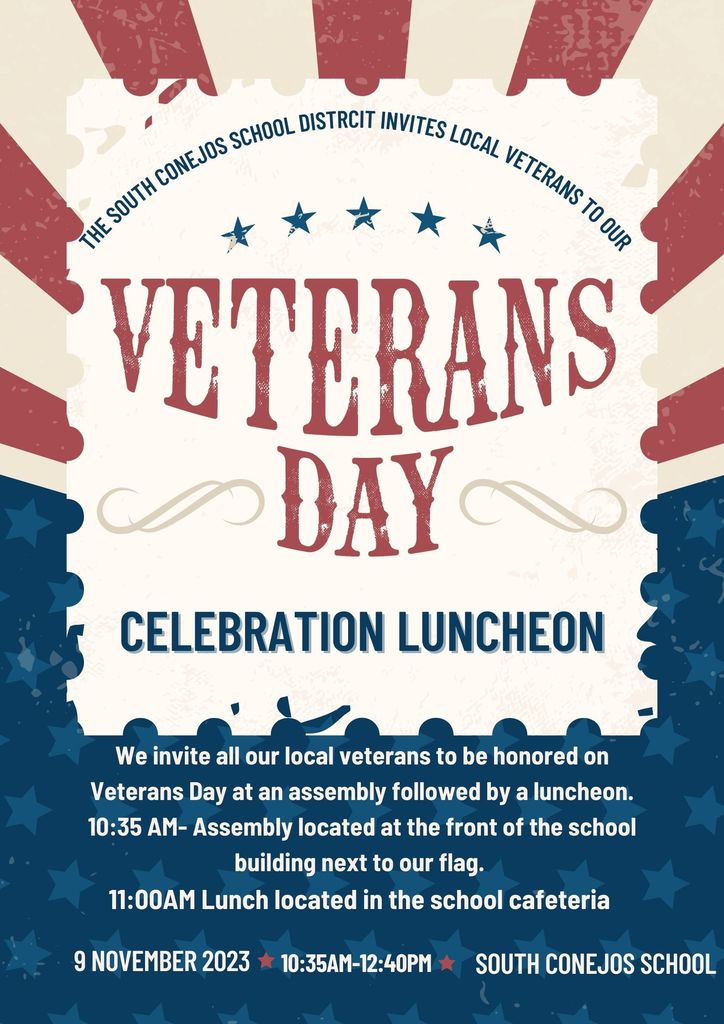 The HS Basketball schedule has been released.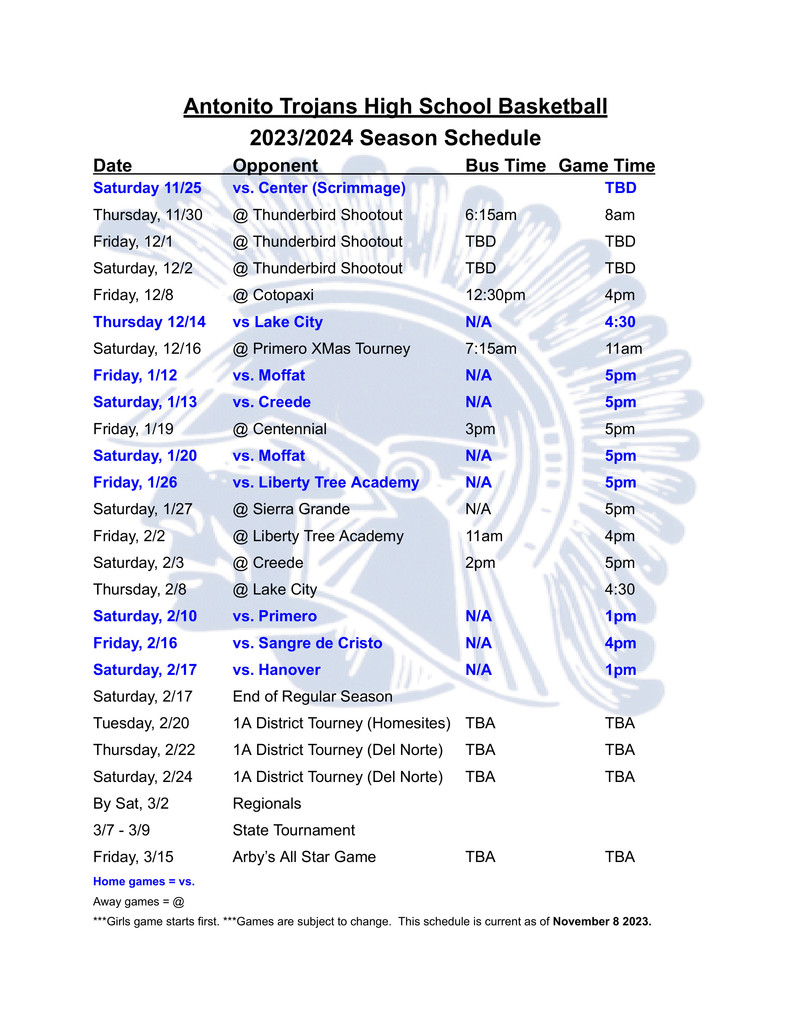 Parents, faculty, staff, and avid sports fans, you are invited to this month's regular Booster Club meeting today at 5:30 p.m. in the secondary flex. We know you work! It's totally fine if you come late. We are going to discuss fundraising! We hope to see you there!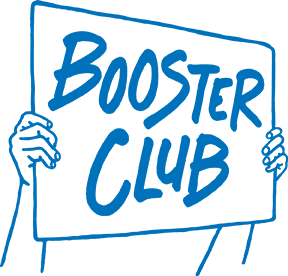 Trojan Community, The lockout has been lifted. Student pick-up and drop-off will be as scheduled at 4:00. Thank you all for your cooperation keeping our students safe.

Trojan Community, Both the Head Start and District Building are currently on lockout due to an ongoing situation in the area. There is no threat to the school and all students are safe. We ask families to not come to the school to pick up their student. We will update families once lockout is lifted.
Weekly Trojan Athletic Update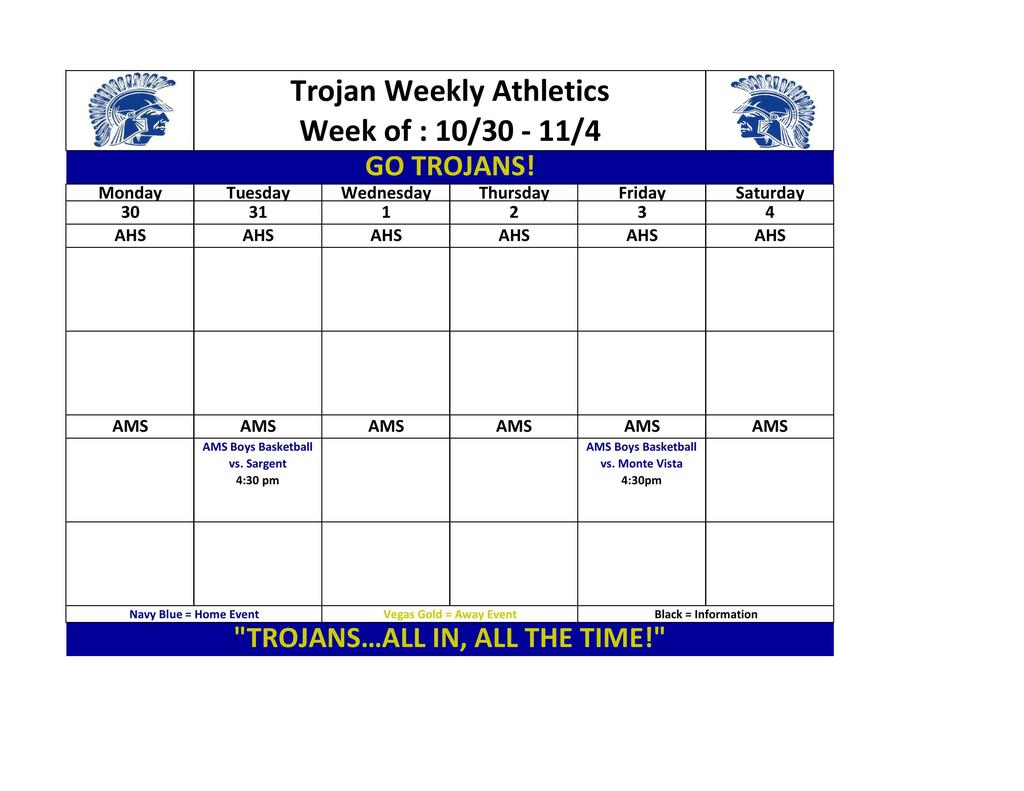 Join us for Trunk or Treat tomorrow from 2:00-5:00 p.m.!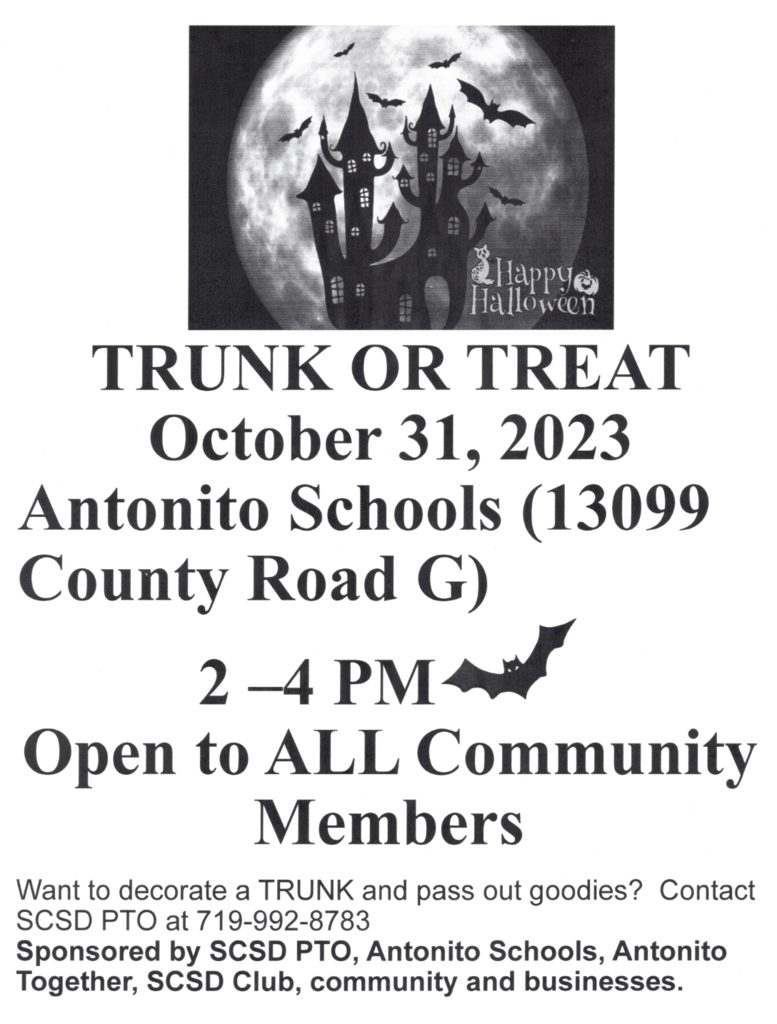 Our Trojan Crew had an eventful week! Red Ribbon Week, our Kinder Toy Museum, and celebrating our Seniors. Thank you to everyone who made this week a memorable one for our students!
Congratulations! Membership in the National Honor Society is one of the highest honors that can be awarded to a high school student. Our chapter of NHS has worked hard to bring the accomplishments of outstanding students to the attention of parents, teachers, peers, and the community. Congratulations Kevyn Aragon, Karizma Gallegos, Luz Parra-Ramirez, Zanita Ruybal, Elisa Cuellar, Jada Gutierrez, and Ashlyn Romero!

Join us to celebrate our kindergartners hard work and come check out their very own Toy Museum!
Join us for Lady Trojans' Volleyball Senior Night on October 26th at 5:00 pm.
The South Conejos School Board of Education will conduct a Work Session on the 23rd day of October 2023, following the Special Meeting. The work session will be held in the Secondary Flex area.
The South Conejos School Board of Education will conduct Special Meeting on the 23rd day of October 2023 at 5 PM. The meeting will be held in the Secondary Flex area.

Join us next week for Red Ribbon Week! The Trojan Crew with the most student participation will get a special surprise day.
South Conejos School District presents Meet The Candidate Night! Join us Thursday, November 2nd, from 6-7 p.m. in the Secondary Flex Area.
Trojan Nation, last week on Friday the 13th, our high school cross-country men's and women's teams became your 2023 Southern Peaks League Champions. GREAT JOB! Please wish them luck as they go to Buena Vista on Friday to put their best foot forward to qualify for the state championship meet. Icing on the cake...our middle school boys also placed 3rd. Great job! "TROJANS...ALL IN, ALL THE TIME!"
Trojan Weekly Athletics. GO TROJANS!